Press Contact ::
General Questions:

info@daisyrock.com
Press Inquiries:
publicrelations@daisyrock.com
Artist Relations:
artistrelations@daisyrock.com
DAISY ROCK ARTISTS LOVIE CHECK IN FROM THE ROAD
and debut their new Siren guitar!
06/22/2009
Check out this video from Daisy Rock Artists Lovie, live at Lakewood Bar & Grill in Dallas, Texas!



Rebecca in action with her Siren in Vivacious Violet!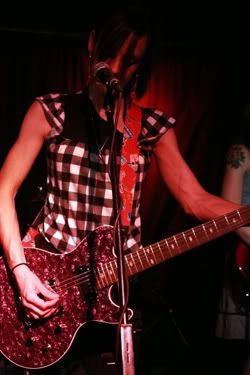 For more information on Daisy Rock Artists Lovie, visit
www.myspace.com/lovie
.