Press Contact ::
General Questions:

info@daisyrock.com
Press Inquiries:
publicrelations@daisyrock.com
Artist Relations:
artistrelations@daisyrock.com
DAISY ROCK GOES ON TOUR WITH WARPED TOUR 2009
see us in the Girlz Garage in a city near you!
05/27/2009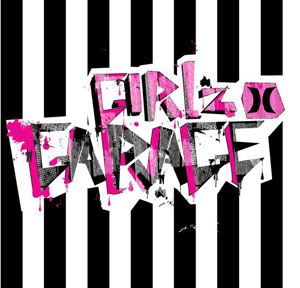 Daisy Rock hits the road this summer with the Girlz Garage at Warped Tour 2009. Stop by for your chance to win a Daisy Rock Guitar, free goodies to take home with you, bid on Vans shoes specifically designed by band members, or even create a DIY shirt in the Chop Shop. All proceeds go to non-profit organization, Keep a Breast. Make sure to catch us in a city near you!
June 26 - Pomona Fairplex - Pomona, CA
June 27 - Pier 30/32 - San Fran, CA
June 28 - Seaside Park - Ventura, CA
June 30 - Cricket Pavilion - Phoenix, AZ
July 01 - NMSU Pan American Center - Las Cruces, NM
July 02 - AT&T Center - San Antonio, TX
July 03 - Sam Houston Race Park - Houston, TX
July 05 - Superpages.com Center - Dallas, TX
July 07 - Verizon Wireless Amphitheater - Indianapolis, IN
July 08 - Post Gazette Pavilion - Pittsburgh, PA
July 09 - Time Warner Amphitheater - Cleveland, OH
July 10 - Arrow Hall - Toronto, ON
July 11 - Parc Jean Drapeau - Montreal, QC
July 12 - Meadows Music Theatre - Hartford, CT
July 14 - Merriweather Post Pavilion - Columbia, MD
July 15 - Toyota Pavilion - Scranton, PA
July 16 - Darien Lake P.A.C. - Buffalo, NY
July 17 - Susquehanna Bank Center - Camden, NJ
July 18 - Nassau Coliseum - Uniondale, NY
July 19 - Monmouth Park Racetrack - Oceanport, NJ
July 21 - Comcast Center - Boston, MA
July 22 - Verizon Wireless Amphitheater - Virginia Beach, VA
July 23 - Verizon Wireless Amphitheater - Charlotte, NC
July 24 - Central Florida Fairgrounds - Orlando, FL
July 25 - Cruzan Amphitheater - Miami, FL
July 26 - Vinoy Park - St.Petersburg, FL
July 28 - Lakewood Amphitheater - Atlanta, GA
July 29 - Riverbend Amphitheater - Cincinnati, OH
July 30 - Marcus Amphitheater - Milwaukee, WI
July 31 - Comerica Park - Detroit, MI
Aug 01 - First Midwest Band Amphitheater - Chicago, IL
Aug 02 - Canterbury Park - Minneapolis, MN
Aug 03 - Verizon Wireless Amphitheater - St.Louis, MO
Aug 04 - Capitol Federal Park at Sandstone - Kansas City, KS
Aug 07 - Idaho Center Amphitheater - Boise, ID
Aug 08 - Utah State Fairgrounds - Salt Lake City, UT
Aug 09 - Invesco Field - Denver, CO
Aug 12 - Race City Speedway - Calgary, AB
Aug 14 - Thunderbird Stadium - Vancouver, BC
Aug 15 - The Gorge Amphitheater - Seattle, WA
Aug 16 - Washington County Fairgrounds - Portland, OR
Aug 19 - Save Mart Center - Fresno, CA
Aug 20 - Shoreline Amphitheater - Mountain View, CA
Aug 21 - Sleep Train Amphitheater - Sacramento, CA
Aug 22 - Cricket Amphitheater - San Diego, CA
Aug 23 - Home Depot Center - Los Angeles, CA